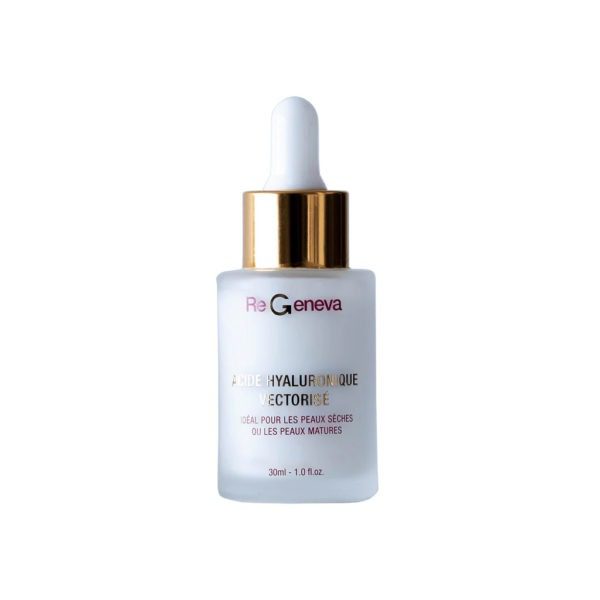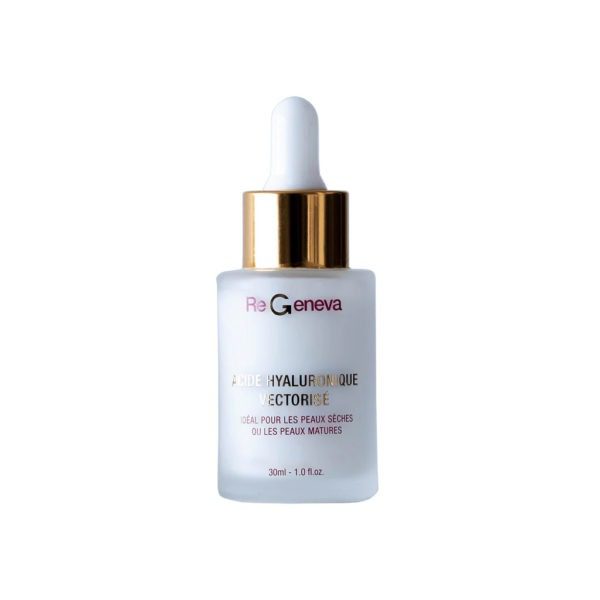 Vectorized Hyaluronic Acid Serum - 30ml - Free Shipping Included
CHF 125.00
1 bottle

CHF

125.00
2 bottles

CHF

237.50
3 bottles

CHF

337.50
4 bottles

CHF

425.00
Hydrating Serum with Microcapsules for a Soft and Glowing Skin
ReGeneva Vectorized Hyaluronic Acid is a serum developed by Dr. Dauvillaire, especially formulated to deeply hydrate the skin, prolonging the effects of aesthetic treatments. Thanks to a patented microencapsulation technology, this serum infiltrates the skin's deepest layers, gradually releasing hyaluronic acid for enduring moisturization. Experience skin plumping and revitalization, along with improvements in texture and radiance.
Skin Types : Normal, Oily, Combination skin, Dry, and Sensitive.
Skin Conditions : Mature, Dehydrated, and Fragile.
Usage Instructions :
Add 1 to 2 drops to your daily moisturizer once or twice a day. Enhance this routine with In Complex Hyaluronic Acid. 
Visible Results : Soft and plump skin.
Details : The skin is home to more than 50% of total body hyaluronic acid. Dermal, vital component, the hyaluronic acid preserves skin suppleness and plumping. As the years roll on, a gradual reduction in hyaluronic acid levels occurs, primarily due to a synthesis/degradation imbalance. Around the age of 50, it is estimated that we have lost approximately half of the hyaluronic acid that our skin possessed during our youth. The skin is dehydrated and loses its "baby skin" softness.* Deep and intensive hydration. * Soft and supple skin. * Reinforced positive outcomes of a daily moisturizing skin care. * Suitable for all skin types.
Ingredients : * Encapsulated Sodium Hyaluronate * Water / Sucrose Palmitate / Tocopheryl Acetate / Glyceryl Linoleate / Sodium Hyaluronate / Benzyl Alcohol / Potassium Sorbate * Developed with Skin- and Environment-Friendly Ingredients.